Recently, the World Trademark Review (WTR) magazine, an authoritative media in the field of international trademark, released the World Trademark Review 1000 (WTR 1000) in 2022, and attorney Dan Chen, a partner of Beijing Fairsky Law Office, was rated outstanding individual in the WTR 1000 in global trademark space.
WTR speaks highly of Dan Chen:
As a highly proficient all-rounder in the trademark space, Dan Chen is blessed with sophisticated cross-cultural knowledge of the US and Chinese markets, and is consistently finding ways to add brand value for her clients.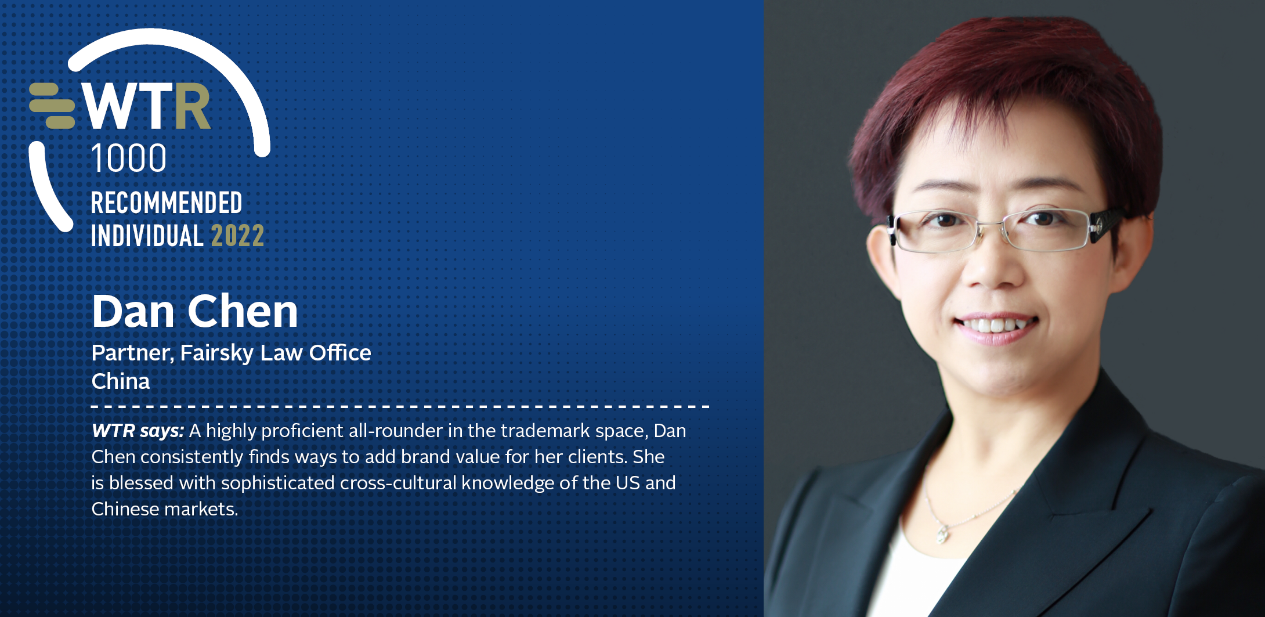 Prosecution and Strategy
Dan Chen  Silver Tier
As one of the most authoritative media in the global trademark field, the WTR magazine conducts in-depth research and professional evaluation on thousands of trademark service agencies and individuals around the world through various professional indicators every year, and finally forms the WTR 1000 Recommended Individual List. The list has become an important industry reference in the trademark space.