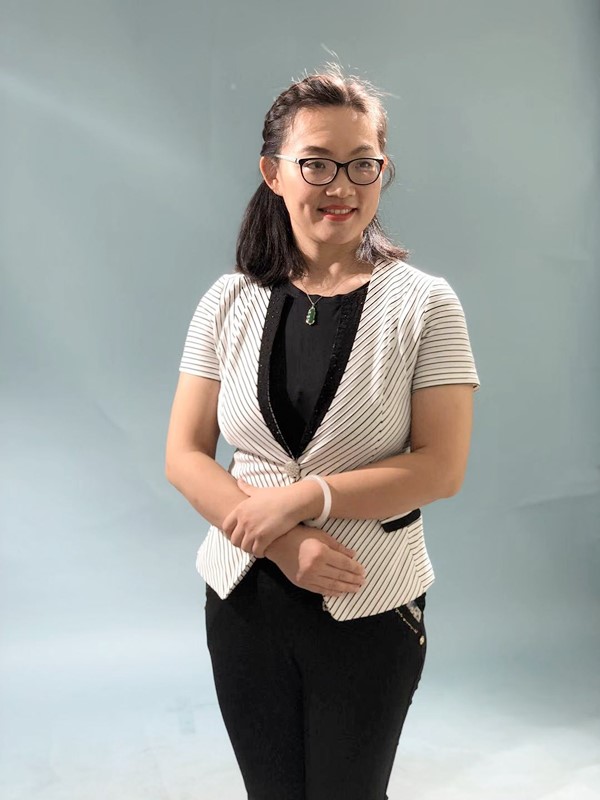 Partner/Attorney at Law
Ms. Yang is Partner of Department of Antitrust at Fairsky. She is also a lecturer and researcher at China University of Political Science and Law. She focuses her practice in antitrust law. Before joining Fairsky (former as "Unitalen"), she worked for King and Wood Malleson's Antitrust team for 5 years. She is a recognized leading legal expert by Beijing Chaoyang District Government.
She authored a treatise on China Merger Control (published in 2017 and now 2019 edition) and a treatise on the Investor's Guide to the Chinese Tax System. Both treatises are published by LexisNexis in the US and annually updated. Ms. Yang is a member of the expert advisory team for Amendments to China Anti-Monopoly Law (with a total number of 8 members) and she is in charge of drafting an expert report on suggested amendments to China Merger Control regime, Chapter 4 of Chinese Anti-Monopoly Law. She is a frequent contributor to Antitrust Report of LexisNexis and Competition Policy International (Asia Column and Asia Chronicle). She received Juris Doctor (J.D.) degree from University of Minnesota Law School in 2008 and Master of Laws (LL.M.) in Taxation, with High Honors from Northwestern University School of Law in 2009. She clerked for Minnesota Tax Court for one year between 2007 and 2008 during law school. She received her Bachelor of Laws from China University of Political Science and Law (CUPL) in 2004. Following graduation, between 2004 and 2005, she interned at the Intellectual Property Right (IPR) Division of Beijing High People's Court.
Typical Cases
Premerger Filling and Consultation in China:
Acquisition of Rockwell Collins by United Technologies Corporation
Acquisition of SAB Miller plc by Anheuser-Busch InBev SA/NV
Acquisition of Mead Johnson Nutrition Company by Reckitt Benckiser Group plc
Premerger filing of proposed acquisition of the shares of Ansaldo STS S.p.A. and certain businesses of Ansaldobreda S.p.A. by Hitachi
Premerger filing for proposed share acquisition of Matsusaka Farm Co., Ltd. by Cobb-Vantress, Inc. from Itochu Corporation
Premerger filing for proposed acquisition of sole control of Halla Visteon Climate Control Corp. by Hahn & Company LLC from Visteon Corporation
Premerger filing of the proposed establishment of a Joint Venture by Puxing Energy Co., Ltd. and NEC Corporation
Premerger filing for General Electric's acquisition of Alstom's energy business
Premerger filing of proposed acquisition of BG Group plc by Royal Dutch Shell plc
Premerger filing of proposed establishment of a Joint Venture (Falcon Dairy Holdings Limited) between Abbott Overseas Luxembourg S.a.r.l. and Fonterra Tangshan Dairy Farm (HK) Ltd.
Premerger filing of Proposed acquisition of Ningbo Wansheng Pharmaceutical Co., Ltd. by The Procter & Gamble Company and Teva Pharmaceutical Industries Limited
Represent Eisai Co., Ltd. in its proposed acquisition of Suzhou Erye Pharmaceuticals, Ltd. (Parties abandoned the deal prior to official filing for non-antitrust reasons)
Antitrust Administrative Investigation:
Represent China UnionPay in an antitrust investigation by National Development and Reform Commission of China.
Represent Shanghai Johnson & Johnson Pharmaceuticals, Ltd. in Chinese antitrust matters
Antitrust Compliance:
Provide antitrust compliance consultation to Walmart China
Provide antitrust compliance consultation to Stora Enso China
Provide antirust compliance consultation (in particular in relation to internet-related industries) to Tencent
Antitrust Private Litigation:
Provide expert opinion to Tencent on Qihoo 360 v Tencent, the first antitrust decision by Chinese Supreme Court
Practice Area
Antitrust
Working Language
Chinese, English