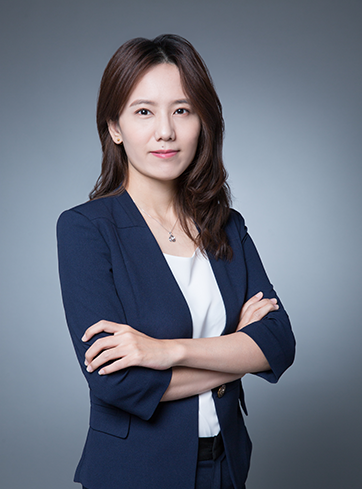 Attorney at Law / Patent Attorney
Ms. Lu is primarily engaged in patent infringement litigations, patent administrative litigations, technology secret infringement litigation, as well as non-litigation proceedings such as patent administrative enforcement, patent invalidation and reexamination. Since her graduation in 2012, Ms. Lu focused on patent cases in various fields including motor vehicles, rail vehicles, medical treatment, environmental protection, wind power, household appliances, hydraulics, and textiles. She has handled several hundreds of various patent applications and nearly a hundred patent invalidation and reexamination cases. She provides legal opinions on patent infringement analysis and FTO reports, and forms strategies for patent application and enforcement. Clients represented by Ms. Lu include well-known domestic and foreign enterprises such as CRRC Group, Shanghai Automotive, Great Wall Motor, Mindray Medical, Neusoft Medical, Neusoft Group, Haier, Goldwind Technology, BCS AG, VMI Holland, etc.
Weiting LU is a member of All-China Lawyers Association and a member of All-China Patent Attorneys Association.
Typical Cases
Defending Shenzhen Mindray Bio-medical Electronics (China) in a series of patent invalidation petitions relating to ultrasonic diagnosis, successfully maintaining the patent right of the client and winning an advantageous position in patent infringement litigation and administrative enforcement action.
Representing BCS S.p.a (Italy) and successfully invalidating a Chinese patent registered by client's Chinese distributor by copying the client's products.
Representing Ningbo Fengmao Far-East Rubber Co., Ltd. (China) and successfully invalidating the Chinese patent of Gates Corporation (US), with nearly 30 claims all declared to be invalid, and reversing the client's position in the infringement litigation.
Defending Jinzhou Jixin High Temperature Materials Co., Ltd. (China) in a patent infringement litigation, taking successful invalidation action against plaintiff's patent and forcing the plaintiff to withdraw the suit.
Technical Field:
Machinery, mechatronics, hydraulics, etc.
Education Background:
Master of Laws from University of International Business and Economics
Bachelor of Engineering from Hunan Institute of Engineering
Working Language:
Chinese, English