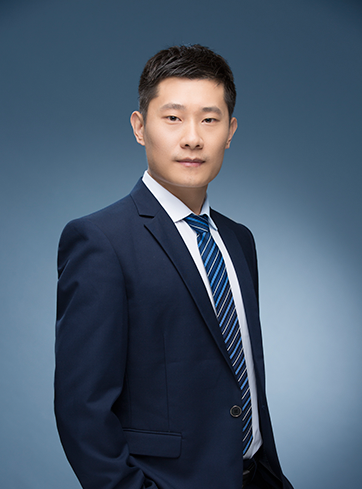 Attorney at Law / Patent Attorney
Mr. Wang has profound experiences in patent prosecution as well as in proceedings at Patent Reexamination Board and litigations. He also has extensive practices in the fields of copyright, unfair competition, trade secrets, etc. to provide clients with a full range of intellectual property services.
Typical cases /clients represented by Mr. Wang:
Defending iQIYI (China) in a patent royalty fee dispute started by Dongjing Computer (UC), and successfully invalidating the plaintiff's patents.
Defending DJI (China) against Galaxee in 20 patent infringement suits, by successfully invalidating Galaxee's patents.
Representing Guangwei Hetong (China) in a patent infringement suit against Yuteng, successfully defending the client's patent from invalidation petition started by the defendant, and obtaining favorable judgement in the lawsuit.
Representing Kecheng FANG (China) against Google in patent infringement and license negotiation.
Representing Beihang University Press in investigating piracy books sold on Taobao and administrative enforcement to seal up and detain the warehouse of piracy books.
Technical Field:
computer science
Education Background:
Master of Laws from Southwest University of Political Science & Law
Bachelor of Science (computer) from Shandong Normal University
Working Languages:
Chinese, English