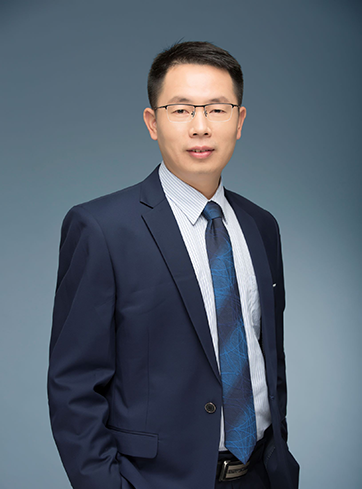 Attorney at Law / Patent Attorney
Partner
Mr. Qiulin ZHANG mainly practices in areas of patent drafting, application and reexamination in fields of machinery and chemistry; patent invalidation; patent infringement analysis; patent administrative litigation; patent infringement litigation; patent retrieval (novelty search, invalidation, evasion, tracking, etc.); patent administrative investigation (Intellectual Property Office, Customs, Exhibition); patent strategies and pre-warning; trade secret infringement litigation; unfair competition; intellectual property contracts; technology contracts; and enterprise intellectual property consulting. Before joining Fairsky, Mr. Zhang worked for CHIPSCREEN for two years in the research and development of new drugs and started practicing intellectual property law from 2006. He has accumulated extensive experience in the patent legal service field, including drafting patent applications for SINOPEC, representing well-known domestic and foreign enterprises such as Roche, BASF, AKZO NOBEL NV, Evonik, Exxon Mobil, UOP, Heraeus, Toyota, Siemens, Nestle, SHENHUA, etc. in patent applications in China, providing patent infringement analysis for BASF, and assisting HighChem in the process of technology import and transfer. He also represented Goldlabo in invalidating SEB's invention patent; represented MEIZU in invalidating Qualcomm's invention patent; defended VMI in patent invalidation proceeding; represented SINOCHEM in trade secret infringement suit, and defending Baroque in a patent infringement suit.
Typical Case
The patent infringement case initiated by Advanced Micro-Fabrication Equipment Inc. represented by Qiulin ZHANG against Veeco Precision Instruments International Trade (Shanghai) Co., Ltd. (wholly-owned subsidiary of VEECO in China) is selected as one of the typical cases of China Customs protection of intellectual property in 2017, and as one of the top ten intellectual property cases of the Shanghai Court in 2017.
Practice area
patent invalidation; patent administrative litigation; patent infringement litigation;
Education Background
Bachelor of Science from Hunan University
Master of Laws from China University of Political Science and Law
Working Languages
Chinese, English