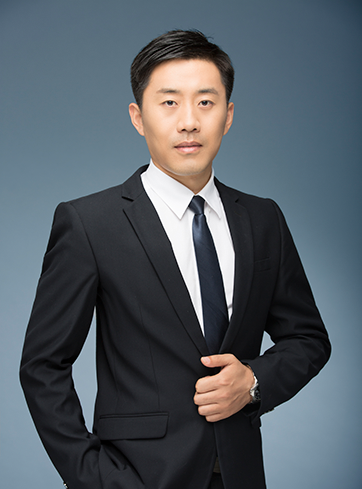 Attorney at Law/Patent Attorney
 Mr. Wang holds practicing certificates of both attorney at law and patent attorney. He had two years of hardware R&D experience before practicing IP laws. During his previous work at a large-scaled IP firm, Mr. Wang focused on patent-related practice such as patent drafting, patent research & analysis, patent mining, FTO analysis, patent invalidation and litigation, and has accumulated rich experiences through representing large-scaled clients such as ZTE, GREE Electric, Tencent, BOE and China Mobile, etc.
Mr. WANG currently focuses on patent infringement litigation, patent administrative litigation, patent invalidation and trade secret litigation, etc., and is especially knowledgeable in patent infringement litigation in the fields of communication, optoelectronics, internet, and computer, etc.
Typical Cases:
Representing Sohu in patent invalidation;
Representing DJI in patent invalidations against Galaxee (Invention) Corporation;
Defending Aten Corporation (Taiwan) against two patent invalidation allegations and participating in the second instance of administrative litigations, successfully maintaining the patent rights of the client
Technical Field:
Electronics, computers, communications
Education Background:
Bachelor of Engineering and Bachelor of Laws from East China University of Science and Technology
Working Language:
Chinese, English