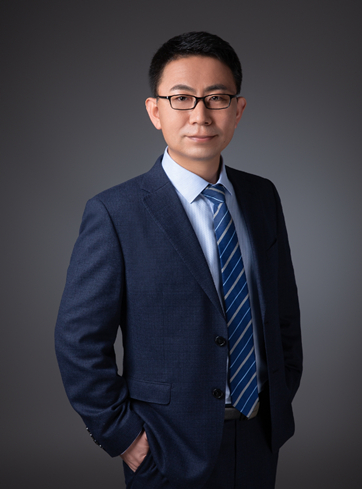 Counselor/Patent Attorney/ Apprentice Lawyer
Introduction
Mr. Debao Li has served in the Patent Office of the National Intellectual Property Administration and the Patent Reexamination Board of the National Intellectual Property Administration since 2004. He has successively served as an examiner for substantive examination and an examiner of the Patent Reexamination Board (level 3), and is qualified as a chairman of the collegiate panel. During this period, he once worked in the Intellectual Property Court (the Third Civil Tribunal) of a provincial Higher People's Court for one year. Since 2016, he has worked in Risk Control/Legal Affairs Department of TUNGHSU Group, has served as Intellectual Property Director, and is responsible for many intellectual property legal affairs of the Group, including intellectual property pre-warning, application and layout, management of technical secrets, technical cooperation/contract negotiation and resolution of litigation disputes, etc. He was appointed by the Beijing Intellectual Property Office as an expert of the Beijing Intellectual Property Expert Database in January, 2020. He has joined Beijing Fairsky Law Firm since March, 2020.
Representative cases
During service in the National Intellectual Property Administration for more than ten years, Mr. Debao Li concluded nearly 700 patent reexamination and invalidation cases in total, covering many fields such as chemical engineering, materials, HVAC, construction, machinery, etc. During working in the Intellectual Property Court (the Third Civil Tribunal) of a provincial Higher People's Court, he participated in the hearing of more than 20 cases, covering many types such as patent infringement, technical secret infringement, trademark infringement, etc.
During service in TUNGHSU Group, he acted as the person chiefly in charge, led a project team composed of technical personnel and lawyers to successfully respond to a series of disputes such as patent infringement and invalidation with company A of Japan, and saved the company from a huge loss. He participated in responding to the cases of technical secret disputes with company B. Mr. Li participated in technical cooperation negotiations with many companies and reached a number of technical cooperation agreements, completed more than 20 projects of patent search and infringement risk analysis, and accumulatively examined nearly 400 patent application drafts. Meanwhile, he was also responsible for the administration working of the registration and filing of trademarks and technical secrets of the Group. During service in Fairsky Law Firm, he participates in a number of projects of FTO search and comprehensive prior art search and analysis.
Mr. Debao Li once published more than 10 articles in professional journals, magazines and WeChat public accounts such as CIESC Journal, Electronics Intellectual Property, Examination Business Communication (international publication) of the National Intellectual Property Administration, etc. He participated in the compilation of the book Evaluation and Analysis on Typical Cases of Reexamination and Invalidation in the Field of Material. He once participated in the research of "Special Examination Mechanism for Intellectual Property Rights of Major Economic Activities—'Coal Liquefaction Project'". He is an inventor of more than 10 domestic and PCT patent applications.
Professional fields
Patent invalidation and administrative litigation, patent infringement litigation, patent infringement risk analysis, technical secret litigation, and technical contract.
Education Background
Master of Engineering from China University of Petroleum (Beijing)
Master of Laws from China University of Political Science and Law
Working Language
Chinese, English