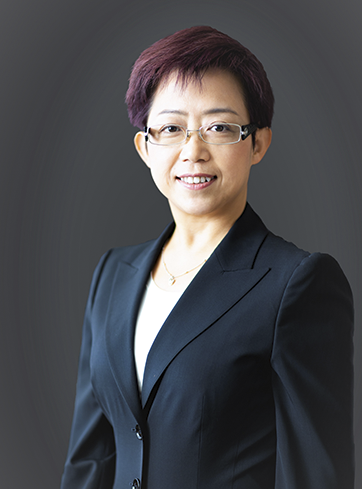 Attorney at Law / Trademark Attorney
Partner
Ms. Chen has 25 years' experiences in counseling clients on China Trademark Law, Anti-unfair Competition Law, and Copyright Law. She has helped many businesses in the fields of trademark registration, disputes, licensing and transfer, infringement investigation, administrative enforcement, and civil litigation. Her clients, ranging from Fortune 500 companies to start-ups, benefit from her in-depth knowledge and responsive services in preventing risks and resolving disputes in IP fields, as well as in portfolio management.
Before joining Fairsky, Ms. Chen worked successively at two leading IP firms in China. She has been invited to speak at many regional and international conferences and workshops, including European Communities Trademark Association (ECTA) annual conference, the American Bar Association (ABA) spring conference, and several USPTO CHINA IP roadshows sessions. She was also the first Chinese lawyer to serve on the ECTA anti-counterfeit committee and provides annual report input on the status of Chinese intellectual property to the association. Ms. Chen is a member of various IP associations including the International Trademark Association, International Association for the Protection of Intellectual Property, the American Intellectual Property Law Association, and the American Bar Association.
Based in the US, Ms. Chen provides consultation to local clients in a real-time manner. With personal experience of both US and Chinese culture, Ms. Chen is recognized by her US clients as exceptionally understanding, clear, creatively minded and trustworthy.
Education Backgrounds:
Bachelor of Art, Beijing Foreign Studies University
Master of Laws, Peking University
Professional Qualifications:
1995 Registered trademark agent, admitted to Chinese Trademark Office
1997 Attorney at Law, admitted to Chinese Bar
Working Languages:
Chinese (Mandarin & Cantonese), English, French